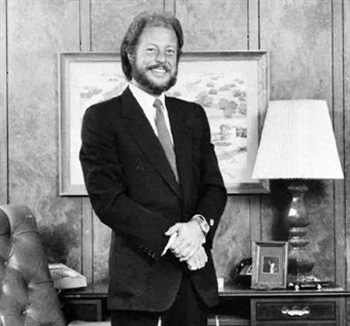 Lehmann-Peterson was founded when racing enthusiast, George Lehmann and racecar builder, Robert Peterson, met and merged their passion for automobiles. Lehmann-Peterson unveiled America's first stretch limousine in 1962 at the International Auto Show in New York City.
The key to Lehmann-Peterson's early success was the manufacturer's endorsement and partnership in durability testing and warranty support. Additionally, Lehmann-Peterson conversions retained a better warranty record than the base vehicles on which they were built.
The first conversion, a modest 36-inch stretch, sold 15 units in the first year of production. By 1964 production had jumped to 85 units and in 1965, 130 units. Earlier models enjoyed positive media attention, but it was the 1965 James Bond movie, Thunderball, that solidified Lehmann-Peterson's place in historic Hollywood.
Earle F. Moloney purchased the assets of Lehmann-Peterson in 1969. During his manufacturing career, Earle F. Moloney has built and delivered more than 14,000 units to satisfied customers around the globe. Notable clients have included: Robert F. Kennedy, Elvis Presley, Sophia Loren, Aristotle Onassis, Pope Paul VI, President Nixon and Queen Elizabeth. Additionally, Earle F. Moloney has built government fleet vehicles for six presidents including President Reagan. The Presidential vehicle now resides at the Reagan Library.